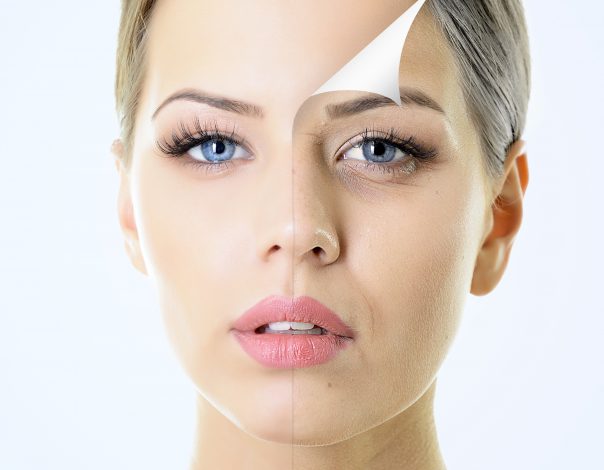 10 Things to Know Before Getting a Peel
Summer has come to an end and we can give our skin a break from the damaging UV rays. Fall happens to be a great time of the year to do a professional skin treatment to aide in removing sun damage, and ultimately turning back the clock for our skin. Believe it or not, holiday parties will be here in just a few months….
1. Peels are for all ages, and just about every skin condition
Consider peels to be an essential part of your skin care maintenance. You should receive 3-4 per year. Our skin begins aging in our 20's, so you should start reversing the damage then! Trust me on this one, a little maintenance early in life will serve you well later on.
Peels can improve: Acne, fine lines and wrinkles, pigmentation (dark spots), sun damage, dull or dry texture, Melasma, oily skin, even Rosacea and sensitive skin!
2. Not all Peels are created equal
Chemical Peels are a combination of different acids. The concentration of specific acids determines the depth of a peel and the condition it will correct. Peels are typically classified as light or lunchtime peels which only treat the superficial layers of the skin, medium peels which extend deeper into the skin, and then deep peels. At ZL, we offer all of the above.
Bottom Line here: Your clinician should have a discussion with you about your goals, lifestyle, and expectations of recovery to ensure you receive the right "concoction". Peels which treat medium to deeper layers can only be administered by a physician or nurse practitioner in Arizona.
3.Peels aren't just for your face.
The neck and chest area usually receive just as much sun damage as the face, so shouldn't you treat that as well?! Also, Peels can be used for the back and hands too. Hello backless party dresses….
At ZL, our level 2 peel automatically includes chest, neck, and face
4. Dermaplaning before a peel will give you better results
Dermaplaning is the process of removing vellus hair (peach fuzz) and dead skin cells with a specialized dermaplaning blade. Doing this quick treatment right before a peel ensures an even distribution of the peel, and also may decrease some post peel flaking.
At ZL, dermaplaning is included with Level 2 peels.
5. You need to be serious about home skin care if you get a peel
Consider your skin to be a "dry clean only item". You wouldn't spend a lot amount of money on a nice dress and then just toss it in with the regular wash would you? Using the right skincare before and after a peel not only protects your investment, but also allows you to heal and bounce back quicker.
At ZL, pre and post skin care is included with a level 2 peel.
6. The sun is not your friend: protect, protect, protect!
Do not expose your skin to the sun directly after a peel for at least a week (sometimes more depending on the peel). Every single morning you need to put on sunscreen. This is non- negotiable. Prior to the peel you should also avoid direct sun or tanning for at least a week.
7. Exercise, Hot tubs, and all things heat won't help your recovery
Heat = inflammation and inflammation = redness and sometimes pigment. So, unless you enjoy looking like you have a sunburn, avoid things that cause excess heat for about 48 hours or so.
If you are prone to hyperpigmentation, you will especially want to be diligent on this.
8. If you are pregnant or breastfeeding, hold off
Opt for an exfoliating facial instead with ingredients that are safe for your little one.
9. Peeling is not an indicator of whether the peel worked!
You do not have to "peel" for the peel to work. In fact, with many of our light peels, you won't flake at all. Consider peeling to be a side effect of the peel. Example: If you take Benadryl for allergies, you might become a little drowsy.
Peels are the same way, the intended response is a change at the cellular level, but peeling is a common side effect. The stronger the peel strength, the more likely you are to peel
10. Peels are safe, effective, and more cost effective than some lasers.
On a budget, want to improve your pigmentation, but can't afford IPL? Peels are a great solution. When a peel is done correctly, the risk of side effects or post inflammatory hyperpigmentation is much lower!
[contact-form][contact-field label="Name" type="name" required="1″ /][contact-field label="Email" type="email" required="1″ /][contact-field label="Question" type="textarea" required="1″ /][/contact-form]
Stop by our office for a free consult and we can recommend the right peel for you!