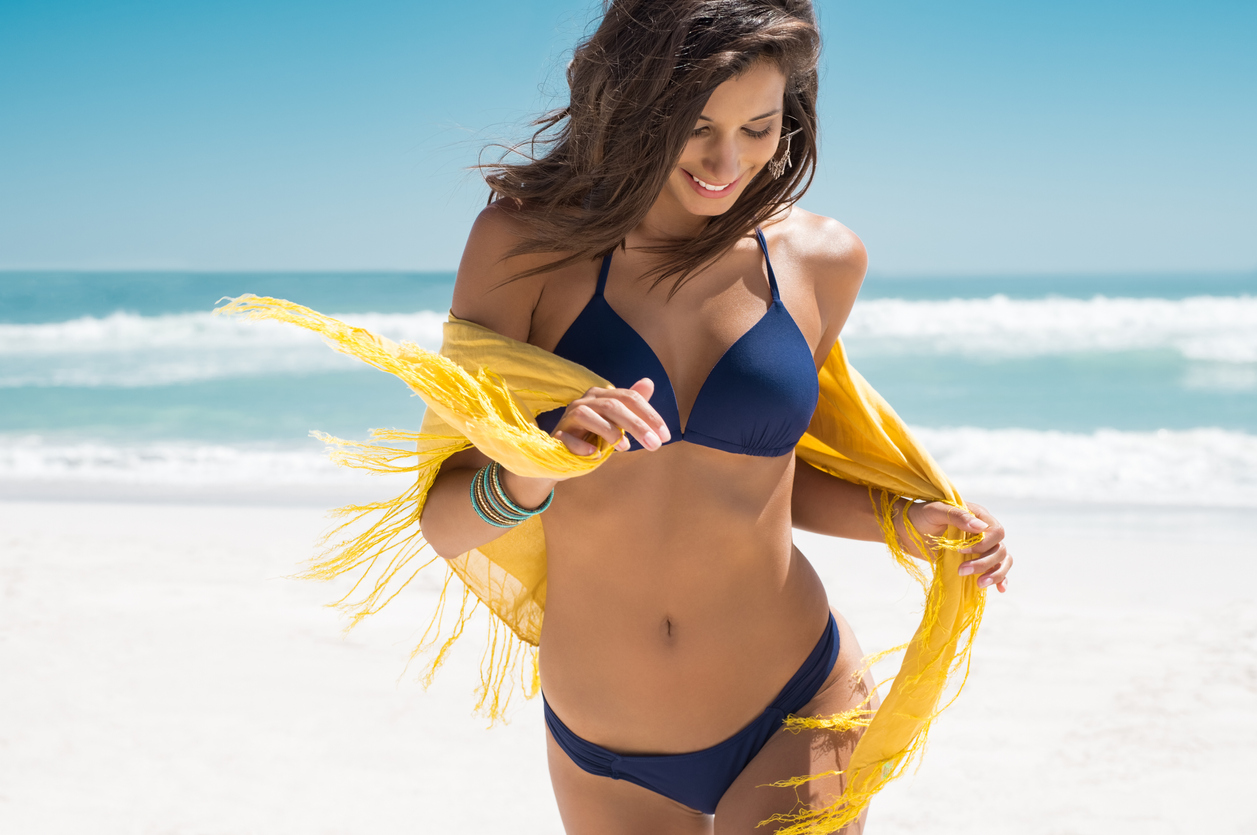 Say goodbye to wrinkles and hello to smooth, youthful skin for the summer. Safe, simple Botox injections are the perfect treatment whether you're a younger client who is warding off wrinkles before they even begin, or an older client who is ready to turn back the clock and smooth away fine lines and wrinkles.
Enjoy silky-smooth, hairless skin and be confidently ready for the summer. Laser hair removal eliminates unwanted hair from your underarms to your legs, so you can wear your swimsuits, tank tops, and shorts–free of inhibitions that embarrassing unwanted hair can cause. No more razor burn, painful waxing, or tweezing!
THERMI Body gently and safely heats the tissues to help sculpt the body, remove stubborn pockets of fat, and tighten the skin without a surgical procedure. This non-invasive, radiofrequency-based treatment also helps achieve a smoother, more even skin texture. What better way to head into summer than with a tighter, more sculpted physique and a more beautiful skin tone?
Get ready to look your best this summer with dermal fillers. Sculpt your features, lift your cheekbones, define your jaw and smooth away lines and wrinkles with ever-popular fillers. Whether you want to achieve a plumper pout and a more refined, contoured appearance, or you want to replace lost volume in the cheeks or other areas, fillers are a simple, minimally-invasive treatment that provides immediate results without recovery time.
Highly effective, safe CoolSculpting is a very popular non-invasive treatment that requires no downtime. Utilizing targeted cold to destroy unwanted fat cells, CoolSculpting helps contour and trim a wide range of areas on the body, from the abdomen to the thighs, flanks, and arms. Let CoolSculpting help you get in shape for summer without having to worry about stubborn fat pockets.
Your Treatments at ZL Medspa
ZL Medspa is a luxurious, welcoming environment that is fully equipped with the most modern, advanced, non-surgical treatments available. We are at your service at ZL Medspa and look forward to helping you achieve your cosmetic goals and step out confidently this summer! We take pride in providing our patients with non-surgical options to meet their needs and achieve natural, aesthetic results, and leave them feeling like their most authentic selves. Call today for a consultation about which procedures are ideal for your unique needs and desires.