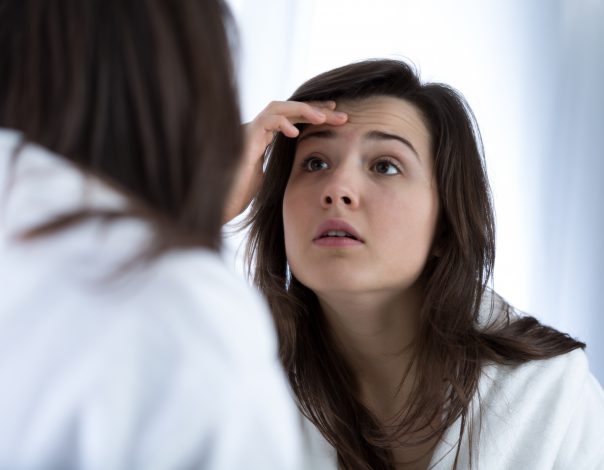 Botox: The Good, The Bad, and The Frozen
Botox: The Good, The Bad, and The Frozen
Botox® did for the cosmetic industry what broadband did for the internet
Eliminating facial wrinkles was once a painfully slow, expensive, exclusive, and often unpredictable process, just like the good old days of dial up internet. When Botox® Cosmetic was FDA approved in 2002, it was a game changer. The popularity is understandable as it produces reliable results, is relatively pain free, and the effects are noticeable in a few days.
Botox® is currently the number one cosmetic procedure performed worldwide. According to Allergan, the manufacturer of Botox®, 10.9 million vials have been used from 2002 to 2014. Botox® has actually been around since the 1980's. In 1989 the FDA approved its use for treating spasms of the eyelid. In 2002 it was approved for cosmetic use. Aside from FDA approved uses, Botox® has been used for many "off label" uses including the treatment of muscular spasticity in children. There are multiple forms of Botulinum Toxin A on the market. Next week I'll discuss the differences between them.
What's so great about it?
Botox® is as close to a free lunch as it gets in the cosmetic world. What I mean by that is that it can produce excellent results without any downtime. Most procedures that treat facial wrinkles, such as facelift, have down time. With Botox, results are present in as few as 2 days, last up to four months, and can be performed in about 10 minutes. You can find out specifics by visiting the official website for Botox Cosmetic.
Treatments started at the appropriate time can minimize the appearance of wrinkles later in life¹. Consistent treatments weaken the facial muscles so that the contraction is not as strong, thus creating a smaller line or wrinkle. There is some talk of Botox® preventing wrinkles from forming altogether, but there is insufficient clinical data to support this claim. The jury is still out but it looks like starting Botox early in life can lead to fewer wrinkles later on!
I'm interested in looking younger and refreshed, but I don't want Botox®!
I hear this comment all the time. I know you are worried about a "frozen" face, not looking like yourself, looking fake, or even worse- looking like "you've had work done".
Let it go, Let it go…….
I believe you'll agree that FROZEN has worn out its welcome (the frozen face from too much Botox® that is). The goal of treatment is to soften and smooth fine lines, not erase every trace of a wrinkle or muscle movement.
I am a firm believer in a two-way conversation with a patient about his or her expectations regarding treatment. It is crucial that you and your injector are on the same page about the look you want to achieve. I always ask about about a clients career, if they have small children, if they are a public speaker or CEO etc. We want to create a graceful and rejuvenated look that is not obvious. For example, if you are a Kindergarten teacher, your students need to be able to see facial expressions and muscle movement to form a proper social interaction. That doesn't mean you have to look old while you do it.
Achieving the Perfect Balance
Multiple psychological studies support the idea that facial expressions directly influence your emotions and the emotions of those you interact with² Certain muscle movements elicit emotions of anger and sadness, while others elicit happiness. For example, the furrows between the eyebrows are associated with sad or angry emotions. Conversely, lines forming around the eyes when you smile are associated with happiness. The lines you notice only when you are actively trying to move your facial muscles are what we refer to as dynamic lines, which are perfectly natural. Everyone has them, and these do not need to be treated with Botox®. In fact, the lines on your face that help you express emotion should not be eliminated. These fine lines are absolutely mandatory for our nonverbal communication. However, lines present when you aren't trying to look angry but are present anyway are referred to as static rhytids. These are the lines that make us look old, or tired, or angry. I frequently hear "people think I'm in a bad mood because of these lines between my eyebrows, but I'm not!".
The perfect balance in the use of Botox is smoothing certain facial lines and wrinkles, but still preserving the ability for authentic facial expression. The best time to start treatment is when a faint line, or an etch mark, is noticeable. This is the beginning of a static line. These get worse with time without treatment. The deeper the line is and the longer it has been present at rest, the more challenging it is to treat with Botox®.
A word of caution
If it's too good to be true, it probably isn't the real deal. Botox® is not cheap. In the past couple years there has been an influx of foreign Botulinum Toxin A from overseas manufacturers. These companies are not regulated by the federal government. Be sure you choose a reputable office who purchases their product directly from a manufacturer approved by the Food and Drug Administration. Also, make sure you feel comfortable with your injector and have a realistic picture of what to expect after your injection.
If you have any the following conditions, you should not undergo treatment: Pregnancy, Breastfeeding, neuromuscular disorders (Myasthenia Gravis, MS, ALS), facial weakness, or recent facial surgery.
Questions or want to know more? Email us at [email protected]
References
1. Ganceviciene, R., Liakou, A. I., Theodoridis, A., Makrantonaki, E., & Zouboulis, C. C. (2012). Skin anti-aging strategies. Dermato-Endocrinology, 4(3), 308–319. http://doi.org/10.4161/derm.22804
2. Davis, J. I., Senghas, A., & Ochsner, K. N. (2009). How Does Facial Feedback Modulate Emotional Experience? Journal of Research in Personality, 43(5), 822–829. http://doi.org/10.1016/j.jrp.2009.06.005
© Laura Zimmerman NP-C and ZL MedAesthetics 2017. Unauthorized use and/or duplication of this material without express and written permission from this site's author and/or owner is strictly prohibited. Excerpts and links may be used, provided that full and clear credit is given to Laura Zimmerman NP-C and Zl MedAesthetics with appropriate and specific direction to the original content.