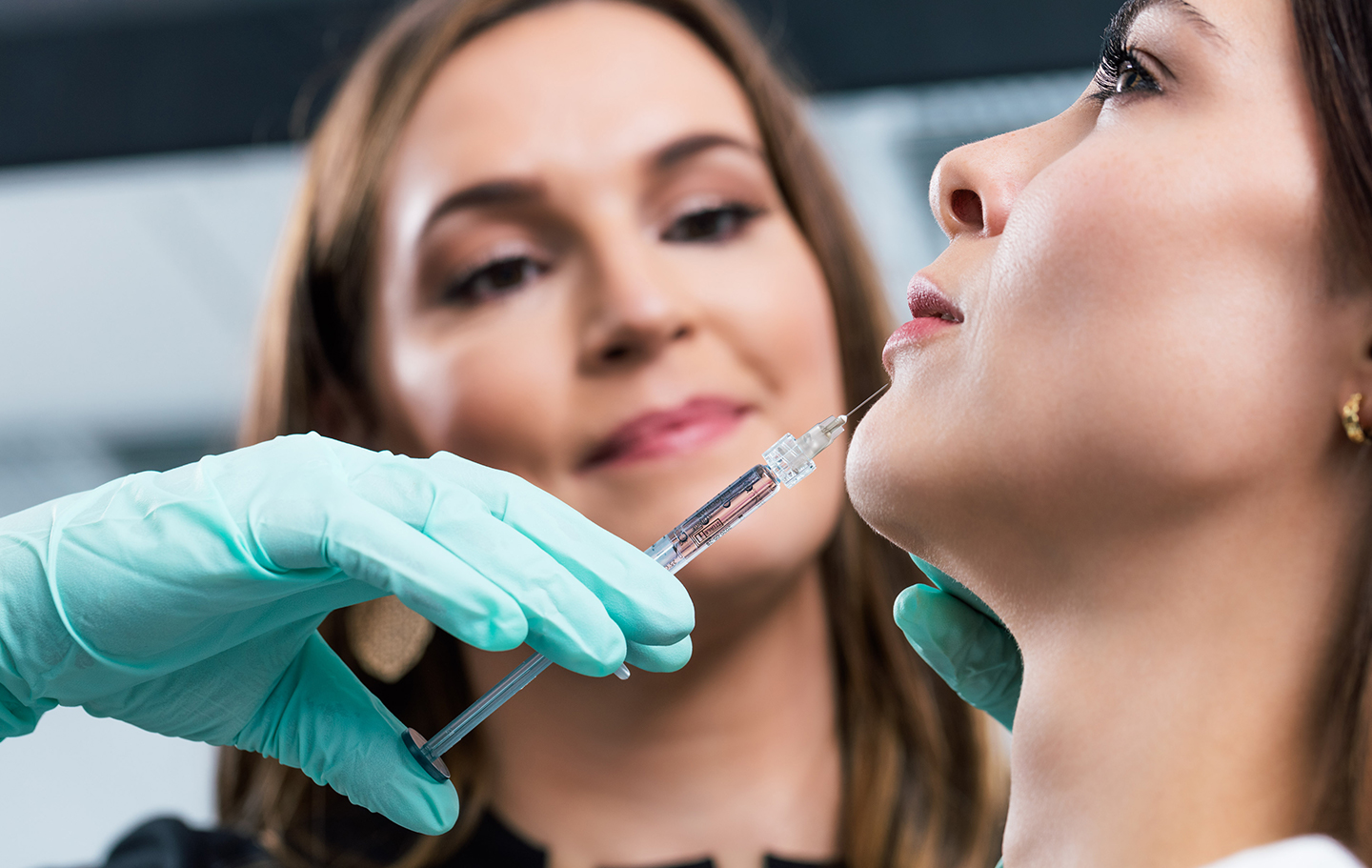 Botox: The Good & The Bad
BOTOX has become a household name in the world of cosmetic procedures, with millions of treatments performed worldwide each year. BOTOX is widely recognized for its remarkable capability to diminish the visibility of wrinkles and fine lines, offering individuals a rejuvenated and youthful appearance. However, like any medical procedure, BOTOX comes with its own set of pros and cons. In this blog, we'll explore the advantages and disadvantages of BOTOX, helping you make an informed decision if you're considering this treatment.
Pros of BOTOX
Wrinkle Reduction: BOTOX demonstrates remarkable efficacy in diminishing the appearance of wrinkles, creases, and fine lines, especially in key areas such as the forehead, between the eyebrows, and around the eyes. It relaxes the muscles that are responsible for creating these lines, resulting in smoother and more youthful-looking skin.
Non-invasive
BOTOX is a non-surgical procedure, meaning no incisions or stitches are required. It involves a series of small injections, making it a convenient option for those seeking a quick and relatively painless treatment.
Minimal downtime
Since BOTOX is non-invasive, there is little to no downtime required. The majority of individuals can promptly resume their regular activities after the procedure, making it a favored option for those leading busy lifestyles.
Quick results
The effects of BOTOX are typically visible within a few days to a week after the treatment. This rapid onset of results allows patients to see the benefits of the procedure relatively quickly.
Long-lasting
While BOTOX is not permanent, the results can last for several months. On average, the effects of BOTOX last around three to six months, depending on the individual. Regular maintenance treatments can help maintain the desired results.
Cons of BOTOX
Temporary results
BOTOX is not a permanent solution. As the effects wear off, wrinkles and lines may reappear. Continued treatments are necessary to sustain the desired results.
Side effects
While generally safe, BOTOX can cause some side effects, such as bruising, redness, or swelling at the injection sites. In rare cases, patients may experience headaches or flu-like symptoms.
Cost
BOTOX can be a significant investment, especially for those seeking regular treatments to maintain the results. The cost varies depending on the number of units required and the expertise of the provider.
Bruising and swelling
Temporary bruising or swelling around the injection sites might occur for some patients, but these effects are generally short-lived and should not cause prolonged discomfort.
Limited efficacy for deep wrinkles
BOTOX is most effective for dynamic wrinkles caused by muscle movement. It may have limited efficacy for deep wrinkles caused by sun damage or loss of skin elasticity.
Not suitable for everyone
BOTOX is not suitable for everyone. Pregnant or breastfeeding women, individuals with certain neuromuscular disorders, or those with allergies to BOTOX components should avoid the treatment.
Diminishing results
Another noteworthy issue is that patients can build up a tolerance to BOTOX over time. This means diminishing results, requiring the patient to receive larger amounts of the injectable to attain the same outcome.
We've got you covered. Here are the alternatives to BOTOX.
At ZL MedSpa, we offer Dysport and Daxxify. These alternatives to BOTOX are also neuromodulators and can achieve the same results as BOTOX.
One of the main advantages of Daxxify is that the results can last for up to six to nine months, while the results of BOTOX and Dysport typically last no longer than three to four months. As such, patients who are looking for longer-lasting outcomes can rely on Daxxify as a great alternative to BOTOX.
What makes Dysport a great alternative to BOTOX is the fact that the results typically show up sooner. Patients don't have to wait as long to experience noticeable changes in their face. For this reason, Dysport is often championed as the ideal option for patients who are looking to achieve last minute changes in their faces.
What is the takeaway?
To sum up, BOTOX stands as a widely sought-after and effective cosmetic treatment for minimizing signs of aging and attaining a youthful appearance. Its non-invasive nature, quick results, and minimal downtime make it appealing to many individuals. However, it's essential to weigh the pros and cons, consider personal health factors, and consult with a qualified medical professional before deciding if BOTOX is the right choice for you.
By arranging a consultation with a licensed and experienced provider, you can gain comprehensive insights into the potential benefits and risks, and work together to create a customized treatment plan that perfectly aligns with your individual needs and goals.