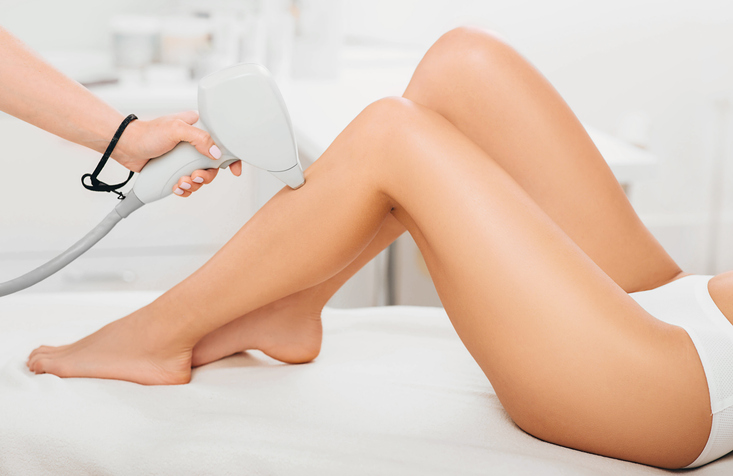 Choosing the Right Laser Hair Removal Med Spa: Factors to Consider
Are you tired of regularly shaving or waxing unwanted hair on your body? Laser hair removal can be a good option for hair reduction. But, with numerous med spas providing laser hair removal services, it can be challenging to decide which one to go for. This blog will guide you on important factors to consider when choosing the best laser hair removal med spa to meet your needs.


Choosing the Right Med Spa
Choosing the right med spa is essential to get the best results from your laser hair removal treatment. With so many options available, deciding the best fit for you can be challenging. Here are some factors to keep in mind when selecting a med spa for laser hair removal:
Reputation
When deciding on a med spa, it is crucial to factor in its reputation. Seek out a spa that has a positive reputation within the community. This can be determined by reviewing online ratings and feedback and asking for recommendations from individuals who have received laser hair removal treatments. By selecting a med spa with a good reputation, you increase the likelihood of receiving quality services and achieving customer satisfaction.
Experience
When choosing a med spa for laser hair removal, it is essential to consider the level of experience of the technicians. Looking for a spa with technicians with years of experience performing laser hair removal treatments is recommended. Experienced technicians are likely to offer high-quality services and avoid potential complications or side effects.
Certifications
When deciding on a med spa for laser hair removal, it is essential to confirm that they possess the necessary certifications and licenses. It would help if you opted for a state-licensed spa and employed certified technicians. This guarantees that the spa is adhering to the proper safety protocols and utilizing the newest methods for laser hair removal.

Treatment Plan Considerations
When selecting a med spa for laser hair removal, it is crucial to consider which treatment plan will suit your needs. Here are some factors to remember when assessing your treatment plan:
Personal Skin and Hair Type
The type of laser used for your treatment and the number of sessions required will depend on your skin and hair type. You may need fewer sessions if you have fair skin and dark hair than those with darker or lighter hair. Selecting a med spa experienced in treating your skin and hair type is crucial to achieving the best results.
Number of Sessions Required
The number of laser hair removal sessions you need depends on the area treated and your hair growth cycle. Generally, most individuals require 6 to 8 sessions, spaced 4 to 6 weeks apart, to achieve the best possible results. However, some areas may require extra sessions. Discussing your treatment plan with your med spa technician is crucial to ensure you clearly understand the number of sessions needed and the expected outcome.
Post-Treatment Care
Proper post-treatment care is essential for achieving the best results and avoiding complications. Your med spa technician should provide detailed instructions on how to care for your skin after each session. This may include avoiding sun exposure, using a gentle cleanser, and avoiding certain skincare products. Following these instructions closely is essential to ensure the best possible outcome.

Why choose ZL Medspa?
Selecting a med spa that employs licensed professionals with years of experience and access to the latest equipment is crucial. When searching for a med spa that offers laser hair removal, it's essential to consider several factors. These include the spa's reputation, experience, and certifications. It's also essential to consider your hair and skin type, the number of sessions you'll require, and the post-treatment care needed. By taking the time to research these areas thoroughly, you can be confident in your choice of a spa that delivers high-quality services and top-notch results.

ZL Medaesthetics in Tucson, AZ, offers personalized plastic surgery and medspa services. Our team, led by Dr. Ethan Larson and nurse practitioner Laura Zimmerman, is highly skilled in the latest aesthetic techniques. Our focus is on natural-looking results with minimal discomfort and exceptional patient care. Come in today and enjoy smooth, hair-free skin for years.