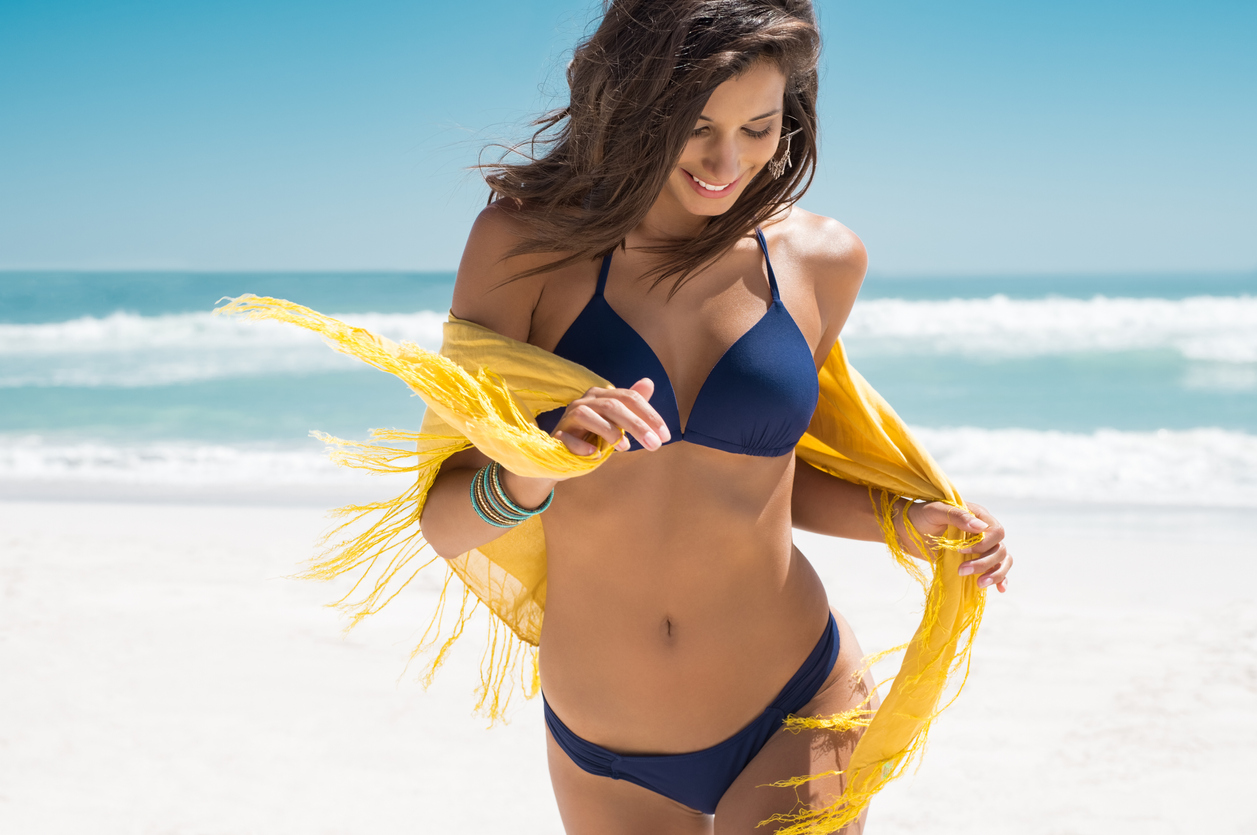 Throughout history, people have explored various methods to achieve their ideal physique. Since their inception, surgical procedures like liposuction and tummy tucks have been the go-to options for body contouring, but these approaches often come with considerable risks and lengthy recovery times. In recent years, however, the landscape of body contouring is rapidly evolving, with non-invasive procedures taking the lead. The rise of non-surgical treatments, exemplified by CoolSculpting and its advanced counterpart, CoolSculpting Elite, is shaping the future of body contouring.
At ZL Med Spa, our providers are well-versed in body contouring procedures, enabling them to achieve remarkable results for their patients. We provide the following information to our prospective patients in Tuscon and beyond.
The Traditional Approach
Surgery was the primary option for individuals seeking significant body contouring changes for many years. Procedures like liposuction allow for the removal of excess fat through incisions and suction, while tummy tucks address loose abdominal skin and muscles. While these surgeries can deliver remarkable results, they also present some drawbacks:
Invasive nature: Surgical procedures involve incisions, which can result in scars and carry the risk of infection.
Downtime: Recovery times are often extended, requiring patients to take time off work and refrain from strenuous activities.
Risk of complications: As with any surgery, there are inherent risks, including infection, anesthesia complications, and uneven results.
Scarring: Surgical incisions often leave permanent scars, which can be a concern for patients.
Cost: Surgical body contouring procedures tend to be expensive, making them less accessible to some individuals.
The Non-invasive Revolution
In recent years, there have been massive shifts in the world of body contouring. The rise of non-invasive treatments is rapidly changing the game, offering patients safer, more accessible, and more comfortable alternatives. Among the frontrunners of this revolution are CoolSculpting and CoolSculpting Elite, both based on the principle of cryolipolysis.
First introduced in 2010, CoolSculpting marks a turning point in the field of non-surgical body contouring. The innovative technology harnesses the power of precisely controlled cooling to target and eliminate stubborn fat cells. Here's how it works:
Targeted cooling: A specialized applicator is placed on the treatment area, delivering controlled cooling to the fat cells beneath the skin.
Cryolipolysis: The cooling process crystallizes the fat cells, making them die off.
Natural elimination: Over time, the body naturally processes and eliminates these dead fat cells, giving the patient a slimmer, more sculpted appearance.
CoolSculpting Elite
Building on the success of CoolSculpting, CoolSculpting Elite takes non-invasive body contouring to the next level. This advanced system features a redesigned applicator that allows for dual sculpting, meaning two areas can be treated simultaneously. This innovation reduces treatment times and enhances patient comfort.
CoolSculpting Elite maintains the fundamental principles of cryolipolysis, effectively freezing and eliminating fat cells without causing harm to surrounding tissues. The treatment remains painless and does not require anesthesia or sedation. With CoolSculpting Elite, patients can expect a shorter, more comfortable experience and even better fat reduction results.
The future of body contouring
The rapid rise of non-invasive body contouring treatments like CoolSculpting and CoolSculpting Elite signals a promising future for individuals looking to refine their physique without the hassles of surgery. Here's why this non-surgical approach is considered the future of body contouring:
Enhanced technology: Continuous research and development are driving improvements in non-invasive body contouring technology, making treatments more effective and efficient.
Minimized downtime: Non-invasive treatments offer minimal downtime, allowing patients to return to their routines quickly.
Greater accessibility: Non-surgical options are more accessible to a wider range of individuals due to their affordability and convenience.
Safety: Non-invasive treatments like CoolSculpting have an excellent safety record, minimizing the risks associated with surgery.
Natural-looking results: These treatments achieve subtle yet natural-looking improvements, preserving the individual's unique features.
Customization: Non-invasive body contouring treatments can be tailored to meet each patient's specific goals and target areas.
What is the takeaway?
The future of body contouring is bright, with non-invasive solutions leading the way. As technology continues to advance, patients can expect more effective and comfortable treatments that provide the sculpted physique they desire. To explore the possibilities of non-invasive body contouring and how it can help you achieve your aesthetic goals, consult with a qualified provider and step into the future of body sculpting.
The team at ZL Med Spa leaves no stone unturned in their efforts to help patients achieve their ideal looks. Contact us today to schedule a private consultation and learn more about your treatment options.