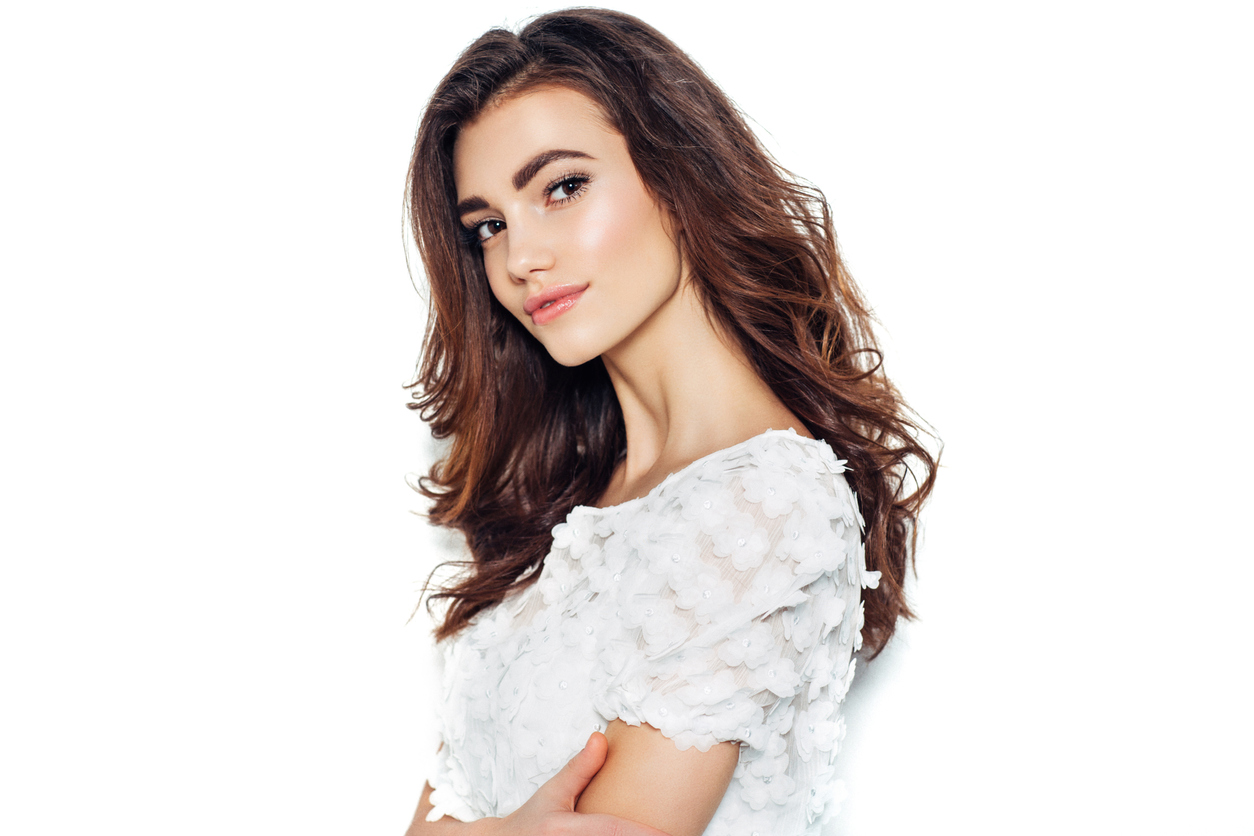 Looking over the beauty trends of the last few years, it's clear which procedures will likely keep trending in 2022, and which might become even more popular. According to Aesthetic Neural Network, Americans spent more than $8.7 billion in 2021 on aesthetic procedures of all kinds.
Cosmetic procedures will likely continue their growth in popularity as more and more people want to improve their appearance after long lockdowns, Covid weight gain, and spending more time following the beauty trends on social media platforms. We selected the top five cosmetic procedures we expect to see trending in 2022.
Skin Tightening
From Ultherapy to THERMIsmooth to Sculptra, skin tightening is a hot topic in the beauty world. Each of these minimally-invasive treatments can be used in different ways to achieve a number of skin-firming results. People want to look younger for longer, and they are looking to firm and tighten the skin, reduce sagging jowls, define neck contour, and facial features. As minimally and non-invasive skin tightening technology continues to advance, we expect this trend to keep growing in 2022.
Botox for Younger Clients
Younger clients are increasingly looking to use the popular wrinkle relaxers Botox as a preventative treatment that wards off wrinkles and stops facial aging before it even begins. Clients in their 20s and early 30s relax the muscles that cause wrinkles earlier on, resulting in smoother skin for many more years. The age prevention trend is nothing new, but it continues to grow in popularity year by year. We expect this interest from the younger crowd opting for Botox to continue to trend in 2022.
Facials
Whether young or old, ever-popular facial treatments are always in demand, and provide a wide range of benefits for almost everyone. Whether it's the moisturizing, luxurious HydraFacial or Dermaplaning with medical-grade skincare products infused into the skin, a facial treatment can take years off the face, reduce stress, and rejuvenate the appearance. Especially with the stress of Covid and the desire to get away from the world for a while, relaxing, revitalizing facials are trending for 2022. Facials can improve a variety of skin concerns, from dry, aging skin to wrinkles and fine lines.
Lip Augmentation
The ever-desirable, plump, supple, lip trend is increasingly popular for women, whether they are looking for a subtle boost to their beauty or a full, dramatic pout like Angelina Jolie's. Lip augmentation with fillers is a specialty at ZL Medspa, and we're glad to provide, considering this cosmetic trend continues to be on the rise for 2022, and more clients than ever are looking for beautiful, full, youthful lips.
CoolSculpting
Safe, effective CoolSculpting is more popular than ever. This fat-destroying treatment requires no downtime, non-invasive treatments or incisions, but instead uses the power of cold to crystalize and wipe out unwanted fat. CoolSculpting can be highly customized for each patient, addressing specific, smaller areas as well as larger zones, such as the abdomen. With body contouring being such major trend in the cosmetic world these days, and we only expect to see more popularity for CoolSculpting as 2022 continues.
Your Treatments at ZL Medspa
Call today for a consultation about your desired cosmetic procedures. We look forward to welcoming you to our luxurious, state-of-the-art medspa, where your needs can be catered to, and your natural results speak for themselves.