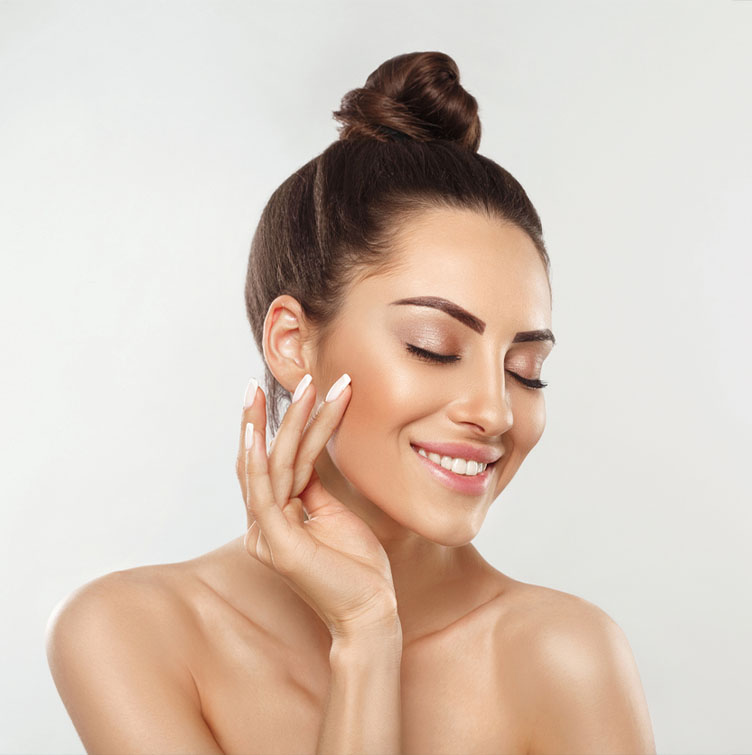 What is the Best Filler For the Face?
As the years pass, our skin naturally changes, leading to wrinkles, fine lines, and sagging. Fortunately, advancements in aesthetic medicine have provided an array of facial fillers to combat these signs of aging, helping us restore a youthful appearance.
Choosing the best filler for your face isn't always straightforward. At ZL MEDSPA, Dr. Zimmerman and Dr. Larson carry out comprehensive assessments of their patients' faces to ensure they get the products they need.
Understanding facial fillers
Facial fillers, or dermal fillers, are injectable treatments that restore volume, enhance contours, and reduce the appearance of wrinkles and fine lines. These treatments are minimally invasive and offer a non-surgical solution to the effects of aging, delivering remarkable results with little to no downtime. The best facial filler for you depends on your specific concerns and desired outcome.
Best facial fillers for different concerns
The choice of the best facial filler depends on the specific concerns the patient is struggling with. Let's explore some common issues and the stuffing that works best for each:
Fine Lines and Wrinkles: Hyaluronic acid fillers like Juvederm and Restylane are popular choices for softening fine lines and wrinkles. These filters provide a natural-looking result and can be used in various areas, including nasolabial folds and marionette lines.
Loss of Volume: As we age, we may experience a volume loss in the cheeks and mid-face. Sculptra is an excellent option for restoring volume gradually. It stimulates collagen production over time, delivering long-lasting results.
Lip Enhancement: Achieving plump, youthful lips is possible with fillers like Restylane Kysse and Juvederm Volbella. These hyaluronic acid fillers are designed for lip enhancement, providing a natural, beautiful pout.
Cheek Augmentation: Radiesse and Voluma are often recommended to lift and contour the cheeks. These fillers provide a subtle lift and youthful definition to the mid-face.
Under-Eye Hollows: Dark circles and hollows under the eyes can be corrected with fillers like Restylane and Belotero. These fillers address the tear trough area, reducing the tired look and restoring vibrancy to your eyes.
Non-Surgical Rhinoplasty: For a non-surgical nose job, Radiesse and Restylane can be used to reshape and contour the nose, providing an attractive and balanced profile.
The importance of consultation
Choosing the best facial filler requires a comprehensive consultation with skilled practitioners like Dr. Zimmerman and Dr. Larson at ZL MEDSPA. During this consultation, we will assess your facial anatomy, discuss your goals, and recommend a personalized treatment plan tailored to your needs.
Factors like the type of filler, the amount used, and the injection technique are crucial in achieving natural and satisfying results. Choosing a practitioner who prioritizes your safety and understands the artistry of facial rejuvenation is essential.
ZL MEDSPA's Expertise
ZL MEDSPA is a trusted name in aesthetic medicine, offering a range of treatments to address various skin concerns. Dr. Zimmerman and Dr. Larson are renowned experts in the field, known for their extensive experience and commitment to delivering natural-looking results. Their expertise and a deep understanding of facial anatomy allow them to recommend the best facial filler to suit your unique needs.
What is the takeaway?
The best facial filler for your needs will depend on the specific concerns you wish to address and the results you desire. At ZL MEDSPA, you can trust Dr. Zimmerman and Dr. Larson to recommend the most suitable filler for your unique goals, ensuring you achieve your desired youthful, refreshed appearance. Schedule a consultation at ZL MEDSPA to take the first step toward rejuvenating your skin and regaining your confidence.