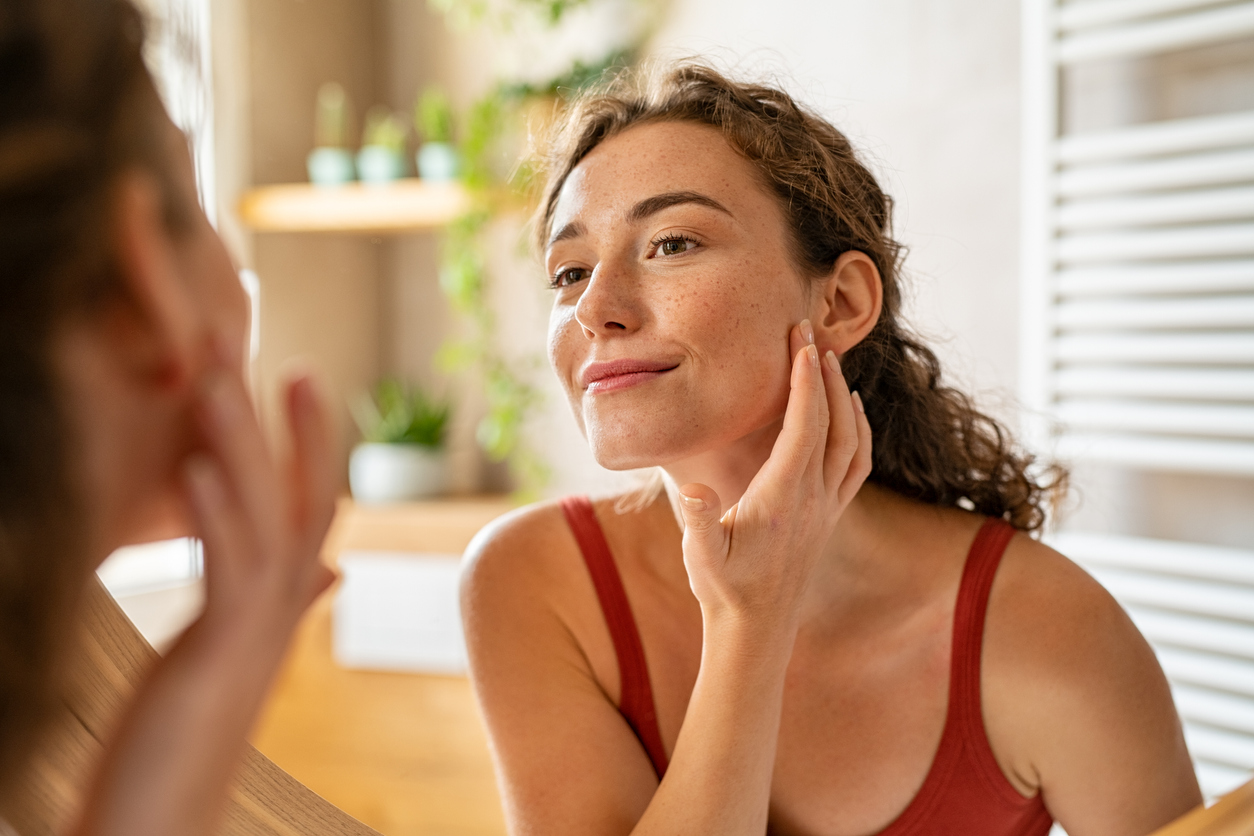 Wrinkles creep up on us and can be frustrating to see in the mirror. You feel young inside and want that to be reflected in the face everyone else sees, too. If you are looking for a way to treat wrinkles effectively for the long term, consider BBL treatments.
How does BBL reduce wrinkles?
In a nutshell, BBL utilizes infrared light energy to heat soft tissue in the deeper layers of the skin, which in turns stimulates collagen and natural skin tightening. The skin is resurfaced, creating an even tone, balanced complexion, and fewer wrinkles.
BBL is very effective and is also used to treat a number of other skin concerns, such as age spots, sun damage, redness, broken facial vessels and dull skin, to name a few.
What is BBL?
You may have heard of this treatment already as a solution for acne scarring and other facial skin concerns, but you might wonder what the technology of the device is exactly. BBL is short for broadband light. It's a special type of light, which actually isn't a laser, that delivers quick, intense pulses of light. The light is temperature controlled and penetrates your skin with heat to cause micro damage to the deeper layers of skin, while being completely harmless to the outer layers of the skin and other tissues.
Once the light stimulates it, your body will work to repair the damage by generating collagen, which is the basic building block of new, wrinkle-free skin. Ultimately this reduces the appearance of the wrinkles. It can be used on the face, neck, chest, arms and hands.
BBL benefits
BBL skin treatments are so popular because BBL light therapy provides so many benefits.
Generates firmer, more youthful-looking skin

Non invasive

Quick treatment time

No downtime or recovery

Painless, easy treatment

Treats a wide variety of skin concerns, such as wrinkles, acne scars and sun spots

Reduces the signs of aging

Improves the overall texture and tone of the skin

Can be used on any skin type, tone or color
How long do BBL results last?
BBLtreatments are noninvasive and quick, taking only 15-30 minutes for a treatment.The results are remarkable and long lasting.
You will see a noticeable improvement after one treatment session. These results will last for a few months. We recommend three or more treatments each year to continue to reverse the aging process and enjoy the long term benefits.
Am I a candidate for BBL treatments?
BBL is safe for all skin types and colors and can be used on most areas of the body.
Men and women who would like to address the following skin concerns without surgery or invasive procedures are likely candidates for BBL treatments:
Wrinkles

Hyperpigmentation, including sun spots or freckles

Unevenly textured skin

Acne

Acne scars

Sun damage

Rosacea

Spider veins.
BBL skin treatments at ZL Medaesthetics
Step into our professional, luxurious environment and experience the best facial aesthetic treatments available with our expert staff. Our practice was created to fulfill a need for an advanced anti-aging, user-friendly experience. Overseen by Dr. Ethan Larson and Laura Zimmerman, NP-C, the ZL Medaesthetics provides a warm, welcoming atmosphere and the highest standard of care while you enjoy your BBL treatments. Call for a consultation to learn more about BBL at ZL Medaesthetics.