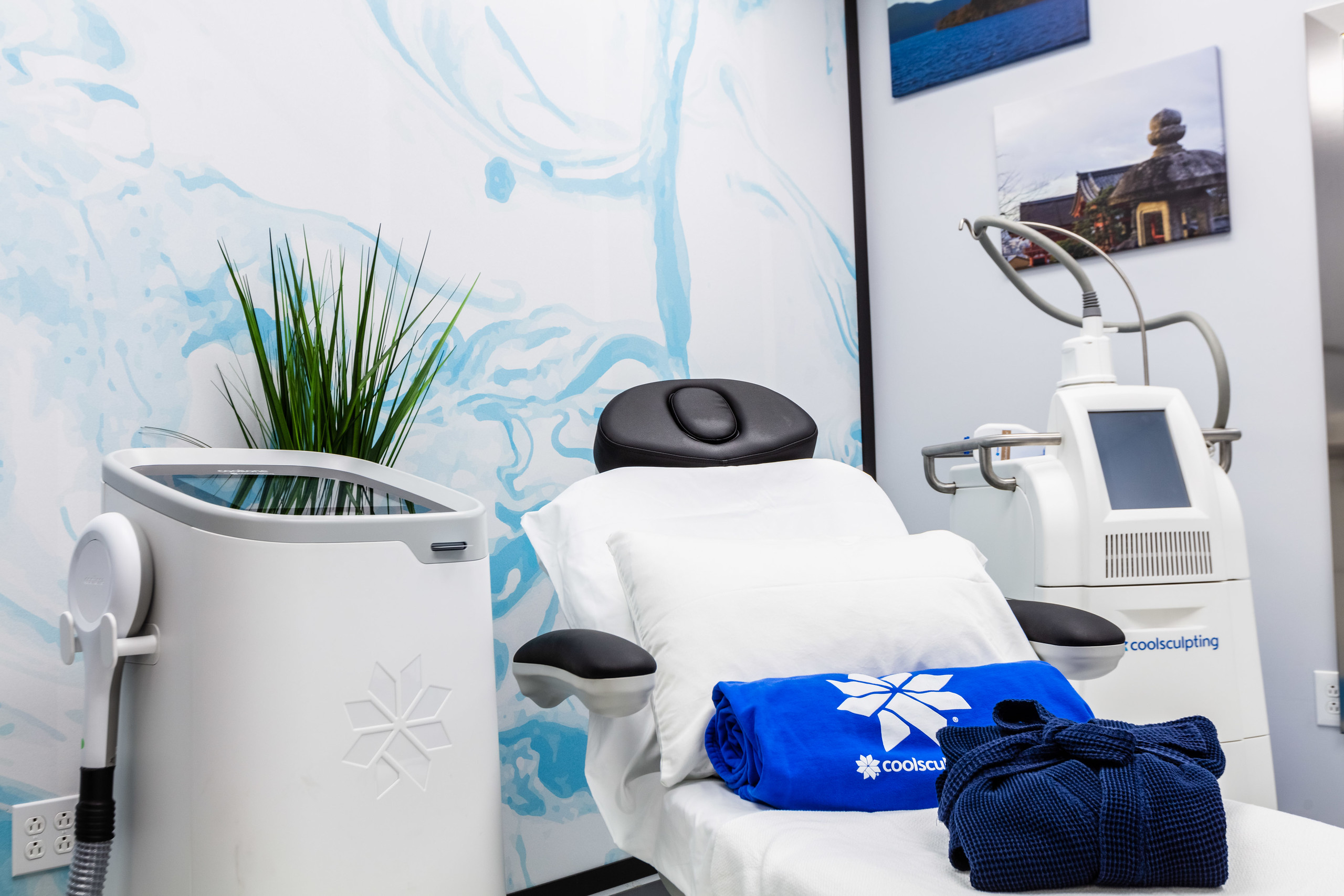 Non-surgical and non-invasive body treatments have taken the aesthetics field by storm. Gone are the weeks of downtime for recovery. Enter Coolsculpting. Coolsculpting Elite offers zero downtime and up to a 25% reduction in stubborn fat with a minimum of two treatments.
What is Coolsculpting, and how does it work?
Coolsculpting Elite is an FDA-approved non-invasive treatment that reduces unwanted subcutaneous fat by 20-25%. Coolsculpting uses a technique called cryolipolysis, which freezes fat cells in the body. By cooling the treatment area to -11 degrees Celsius, the fat cells die and are naturally flushed out of your system. Most patients will see results within three months of their treatments.
Who is a good candidate for Coolsculpting Elite?
Ideal candidates for the Coolsculpting Elite treatment are patients within 10-20 pounds of their goal weight looking to treat the stubborn areas of fat that do not respond to diet and exercise. We recommend setting up a consultation with our Nurse Practitioner and co-owner, Laura Zimmerman NP-C, CANS, to determine a treatment plan based on your goals.
What areas can I treat with Coolsculpting?
Chin and jawline

Thighs
Abdomen
Flanks
Bra/Backfat
Banana roll (underneath the buttocks)
Upper arms
Is Coolsculpting safe?
Coolsculpting is an FDA-certified fat reduction treatment. The side effects of the treatment are minimal and temporary; some patients report feeling a slight tugging on their skin during the treatment, followed by intense cold. After treatment, some have reported feeling mildly sore, but the sensation subsides within a few days of treatment.
What is the Triple Threat Treatment?
To yield the best results from your Coolsculpting treatment, we have bundled in CoolTone and Thermi at no extra cost to treat skin laxity and muscle weakness.
Cost of Coolsculpting
Your consultation will determine the cost of your Coolsculpting treatment. We want to set realistic expectations for our patients to get them the results they desire. Most patients should expect to pay at least $2400 for the complete treatment.